I hope you have been enjoying the 14 Days of Adventure Series! Let me know in the comments if you have liked any of these ideas and have done any. Or bring your creations to class when the break is over. Here is today's adventure:
Day 4: Create a Nature Scrapbook!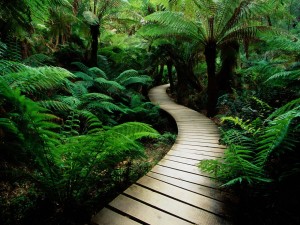 One of the things I remember doing as a child for one of my Scouts badges was creating a nature scrapbook recording a day through our local forest. It was a collaboration of journal entries, illustrations, observations, narrations, photographs, and discoveries. I spent a wonderful day with my father walking through our forest collecting samples of leaves, seeds, bark, and other items of interest. We also spent some time drawing some of the things we found in the little stream (as we couldn't take those with us!) as well as took photos of anything we liked including birds.
At home, we compiled all the things we found into an album adding field notes, descriptions and the photos we had taken. We used nature books to find out the names of the flowers and trees we had seen and animal books to write down the names of the birds we had seen. We used labels to add these names and descriptions to our book just like we have done in Science.
It was a wonderful time with my father and we learned a lot about the things that grew around us just like in Danny the Champion of the World.
Here is some more information about creating a Nature Scrapbook:
How to Make a Nature Album

A Creative Scrapbooking Project for Springtime

A great way to welcome the onset of spring is to create a scrapbook album focused on the themes of nature, birth and growth.


As snow begins to melt, the onset of spring brings with it many opportunities to celebrate the beauty of the great outdoors. Compiling a scrapbook album that captures glimpses of spring is a wonderful way to preserve the memories that accompany the season. The following suggestions will help inspire scrapbook enthusiasts to create a simple album.

Basic Scrapbooking Tools

The first thing that is needed for a nature album is the actual album. Scrapbooks come in a variety of sizes and are available in many department stores and craft stores. It is important to remember that if photographs or other sensitive memorabilia are going to be used, the album and it's pages need to be acid-free.

Once the album is chosen there are a few other basic tools that will be needed for the project. These items include;

A 12″ x 12″ paper trimmer.
Scissors or other manual paper cutters.
Acid-free adhesives (tapes and glues).
At least one acid-free pen for journaling.
Page protectors (if they aren't already included with the album).

Although they are not required to complete a basic nature album, using a variety of scrapbooking embellishments on layouts (such as brads, stickers, letters, ribbons and eyelets) can help to enhance album pages. Such items can be found in scrapbooking specialty shops in large quantities and in many different themes and colours.

Create Magazine Collages

Look through nature and wildlife magazines for pictures that center on outdoor themes. Choose pictures, titles, and words that stand out from the rest. Cut and paste the clippings onto an album page to create a collage that represents a spring related theme. Some themes that work well for a magazine collage can include;

Outdoor adventures.
Peace and solitude.
Spring activities or events.
Spring vacation spots.

Preserve Keepsakes from NatureTake a walk and collect leaves, crocuses and other wildflowers. These can be pressed and then preserved in scrapbook layouts in a variety of different ways.

Create Traditional Scrapbook Layouts

Take pictures of the surrounding beauty and growth that takes place as the snow melts. Zoom lenses can be used better capture the details of flower buds, greenery and new wildlife. These pictures can be put together to create a nature specific layout of their own, or they can be used with photos of family activities or community events that take place this time of year.

Always Include Journaling

Whether it be short descriptions of basic facts about an event, or lengthy creative entries related to the season, journaling is essential to the overall effect of a layout.

Bulleted lists can be used to outline the main points.
Write one or two sentences beneath a picture to add some details to the theme.
A brief but descriptive paragraph can enhance the imagery of the layout.
Detailed storytelling can be used to share behind the scenes information.

A nature album need not be complicated or take a lot of time to complete. The main purpose to constructing a nature album is to capture the essence of the outdoors and the beauty of new life. How much or how little one prefers to include in her layouts is strictly a matter of taste.
So, get out there and get started on your nature scrapbook today! Enjoy the beautiful weather!!!