This is a response to a project given by Mr.Hancock about rights and responsibilities. One of the projects was to write a blog entry about an important right to the student doing the project. Here is Dylan's response.
I think an important right is for everyone to have a home because it is strong and protecting. A home is strong and protecting because they have strong walls and locks. In a home you have responsibilities to:
keep it clean
help out
do your chores
don't break stuff
not leave home without asking.
Everybody has the right to have a home. If no one had a home it wouldn't be happy and cheerful. It would be sad and gloomy.
Curt is a homeless person who went to my church. Then he never came back. I think Curt feels really sad. I feel really bad about homeless people because they don't have anything. I miss Curt.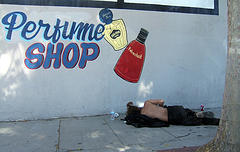 There are some things we can do to help homeless people: